Paxos Cruise Itinerary
Laka Port – Paxos Blue Caves – Antipaxos Vrikka Beach – Gaios Port
Tour duration 6 hours | Price: 40€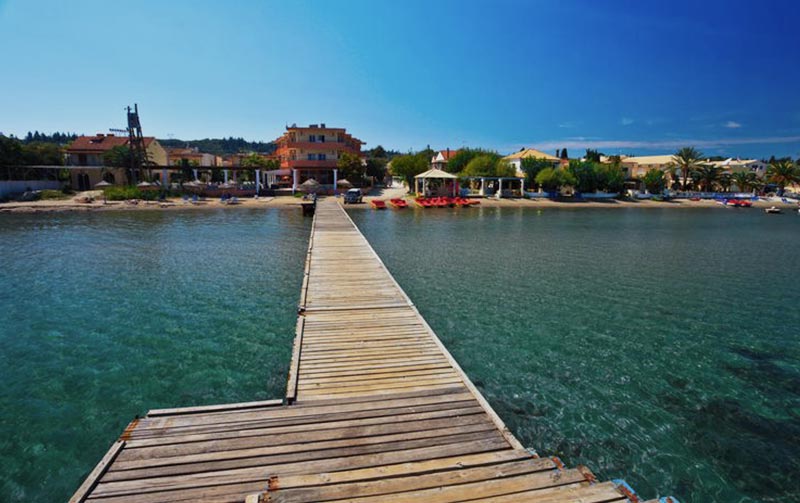 • We depart from Kavos no latter than 9:30 in the morning daily. All of our guests have to be at the Kavos Jetty at 9:00 in order to board our boat thus insuring our timely departure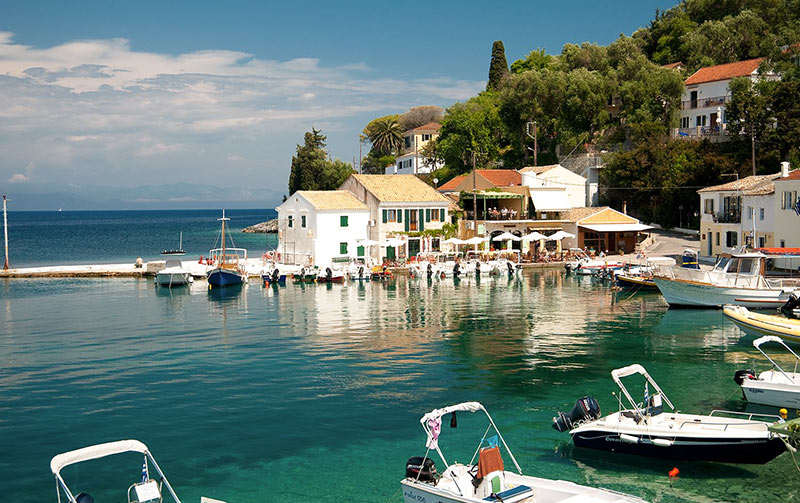 • Our first destination is Lakka Port. Traveling time to Lakka is aprox 25 minutes. We motor through the port for sight seeing and pictures.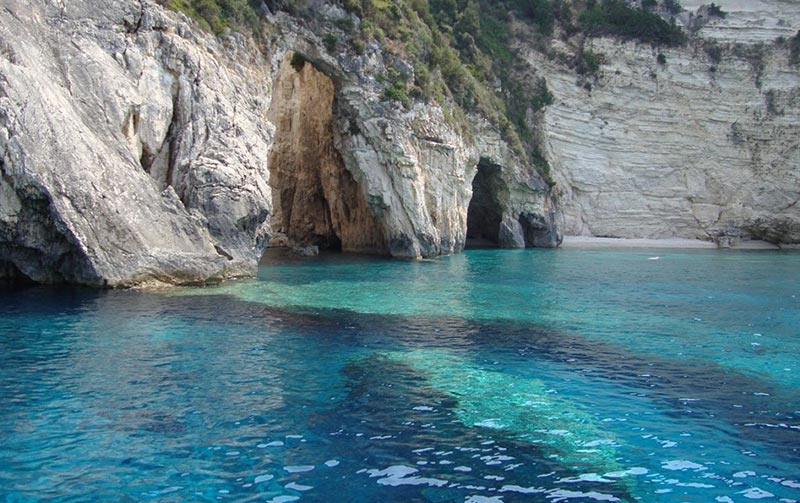 •
Leaving Lakka port we are heading for the Paxos Caves.
Traveling time is aprox 10 minutes.
We are entering the first cave and then we are heading to the second on in order to view it from inside and have a twenty minutes stopover outside for swimming and snorkeling.
Two hundred meters sear cliffs and crystal clear deep blue waters provide an anazing scenery for our first stop.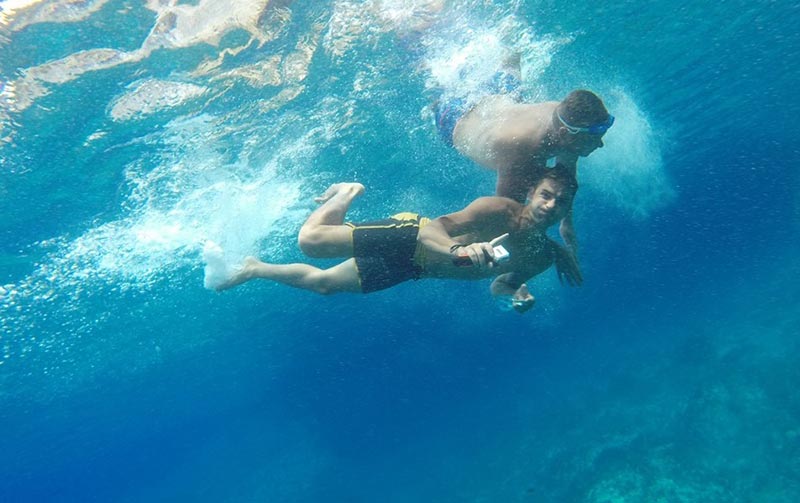 • The Trident Speedboat Cruises Crew will be taking pictures, under water photos and videos. Our guests can download content directly from our blog or ask the CD at no additional cost.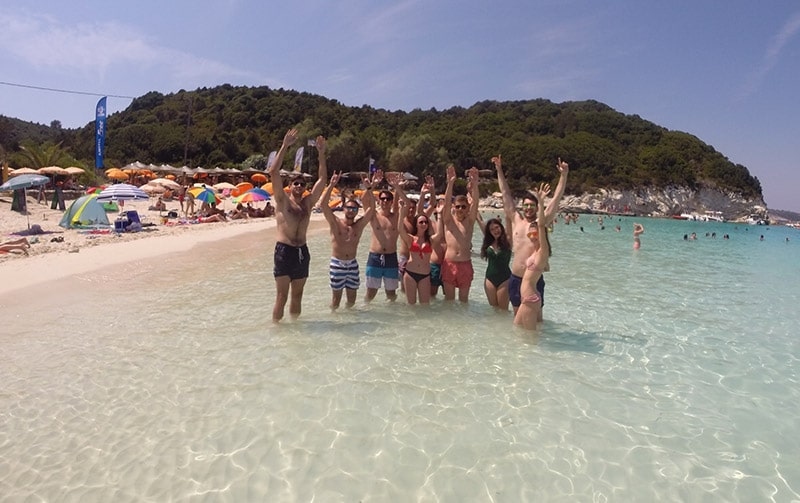 •
We are seeing the third cave as we are leaving the area on our way to Vrikka Beach in Antipaxos.
Traveling time aprox 25 minutes.
Due to the size and agility of our boat we are able to dock at Vrikka so our guests can enjoy the white sandy beach, the turquoise waters so clear you could practically snorkel without a mask and the three local taverns where you can feast on the local cuisine and grilled fresh fish.
We are stopping here for one and a half hour.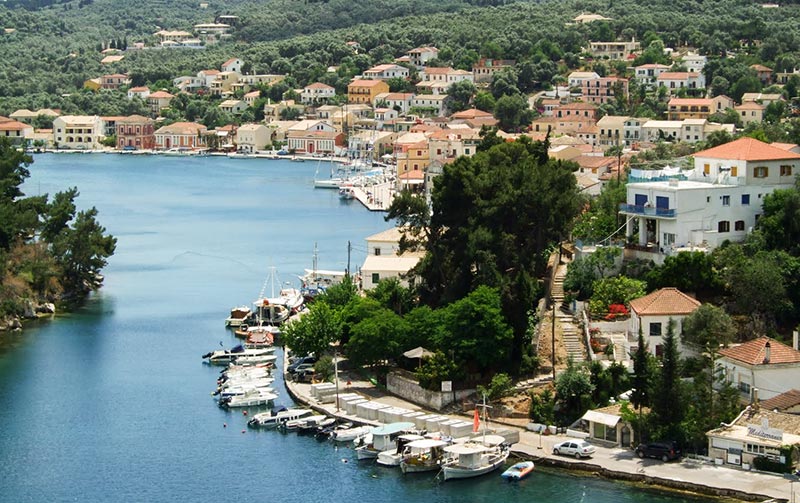 • Following our visit to Vrikka Beach we are heading to Gaios Port. Traveling time aprox 15 minutes. Gaios is the capital of Paxos and home to the local and international jet set. The scenic beach front and the old fashion traditional arhitecture combine to create an amazing place. Our guests enjoy 1 hour there to stroll around, relax, buy local products and maybe have a quick bite.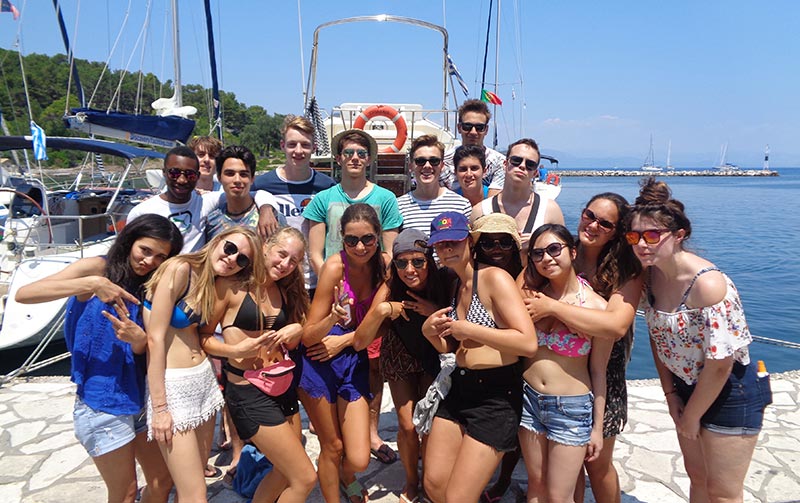 • Finally after 45 minutes traveling time we are returning to Kavos Jetty at 15:30. Total duration of the excursion is five and a half hours.
Like what you see?
Choose your cruise and make your reservation in advance.